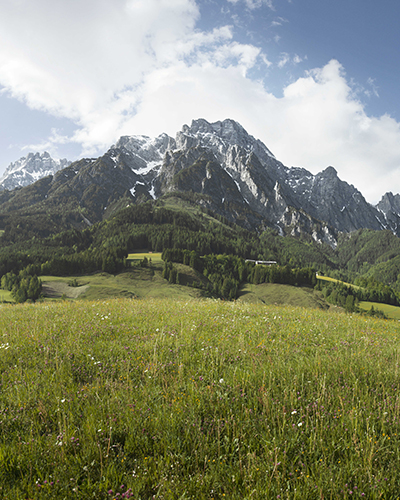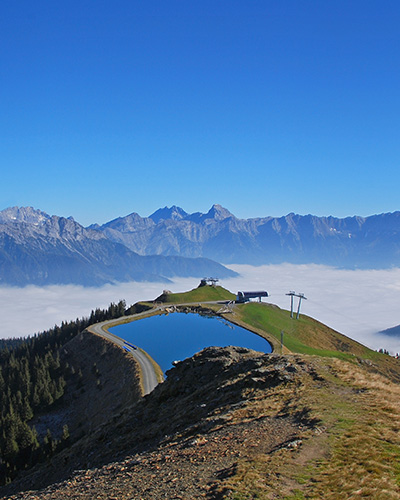 Hiking
Stunning views and a clean and fresh air
Not only beautiful views and a clear and clean mountain air, but also plenty of attractions on the mountain and in the valley attract many visitors to our region. The Salzburger Land is known for the wide range of hiking tours, which is suitable for beginners and also experienced mountaineers.
The Steinerne Meer
A unique landscape scenery
Rugged rock formations and spectacular insights that you will not soon forget, invite you to cozy hiking tours or spectacular climbing adventures. Numerous particularly well and carefully signposted hiking trails take you up to over 2000 m to the nicest places.
Asitz
The adventure mountain
Countless attractions on the mountain will give you hours of fun and excitement. An amusement park, a summer toboggan run and many other exciting attractions in the entire area are waiting for you. If you prefer to enjoy a leisurely day on the mountain, then you can take the Asitz cabin lift to overcome the altitude and relax on the summit.
Guided hiking tours
Here you need to worry about nothing
With us you will find a wide and varied selection of guided walking tours in the region. Here you can enjoy the nature and the whole pleasant environment without having a constantly attention to maps or directions.
Farmed alpine and mountain huts
Just the right thing to recharge
Nothing is better than a comfortable rest with a tasty snack at one of our cultivated pasture and mountain huts after a long and tiring hike. A popular destination for example is the Peter Wiechenthaler hut at 1752 meters above sea level. We naturally reveal our secret tips about interesting hiking paths for you to make your holidays unforgettable.